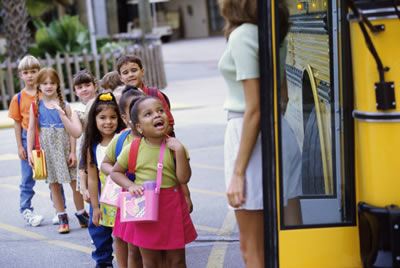 Girls' Early Puberty Linked to Unstable Environment via Insecure Attachment in Infancy
Psychological Science.org – August 31, 2010
Girls are hitting puberty earlier and earlier. One recent study found that more than 10 percent of American girls have some breast development by age 7. This news has upset many people, but it may make evolutionary sense in some cases for girls to develop faster, according to the authors of a new paper published in Psychological Science, a journal of the Association for Psychological Science. 
Barroom genetics: Triggering heavy drinking
Psychological Science.org – July 15, 2010
Recovering alcoholics are generally counseled to stay away from "people, places and things"-anything, that is, that might be a cue for drinking. Bars are an especially potent trigger for the cravings that can lead to relapse.
Yet sober alcoholics vary greatly in their susceptibility to such social cues. Many appear to have no problem hanging around taverns and parties sipping club soda, and some even work as bartenders. But others-even alcoholics with years of sobriety-get a yearning every time they see even a stranger hoist a glass.  Why do some find these cues so vexing, while others appear free of temptation? Some new research points to genetics-but with a surprising twist. 
Read More
I'm sorry, I've changed, I promise
Psychological Science.org

A new study offers some insight into the psychology of trust-both violation and repair. University of Pennsylvania psychological scientist Maurice Schweitzer, an expert on organizations and decision making, decided to explore the idea of trust recovery in the lab. He and his colleagues-Michael Haselhuhn and Alison Wood-wanted to see if basic beliefs about moral "character" influence trust violations and forgiveness. They also wanted to see if they could modify those beliefs-and in doing so make people more or less forgiving.  Read More
Gender and Bipolar Depressive Symptoms –
Pyschiatryonline.org
Bipolar patients spend a substantial proportion of their time ill. Significant gender differences exist, with women spendinga greater proportion of their visits in the depressive pole.This finding appears to be related to the corresponding differences in rates of rapid cycling and anxiety disorders. 
Read Abstract
If you are a professional interested in
presenting at Symposium 2011
, please review the Call for Proposals 
here!
  Submittal site

will close on September 15, 2010

.  Don't miss this opportunity to share your expertise with other professionals!